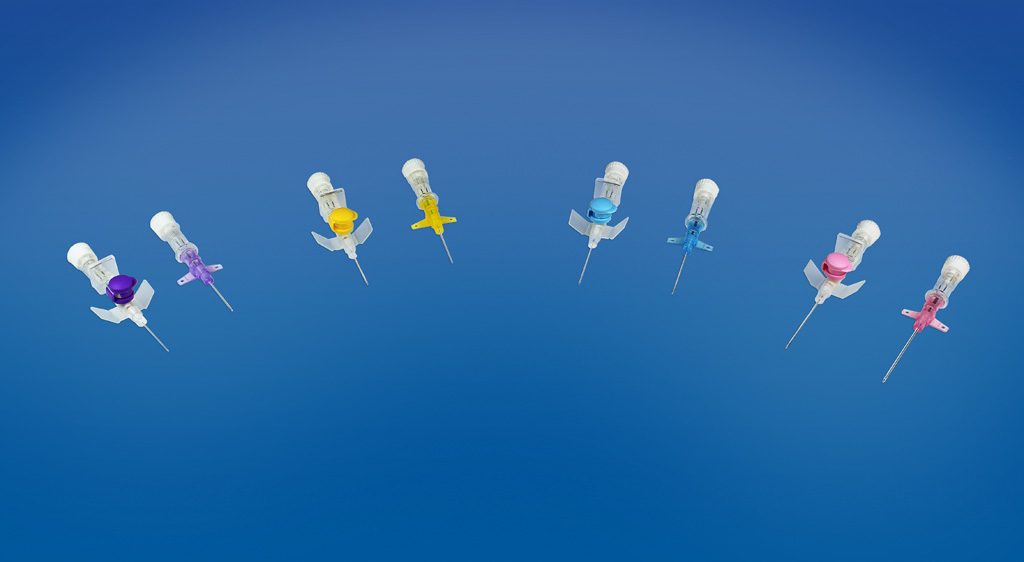 Atraumatic, painless puncture
 with little effort due to ultra-sharp grinding of the steel cannula and special tip shaping of the capillary.
Transparent Capillary
 The proven capillary allows fast visualization of the puncture success due to its high transparency.
X-ray contrast strips
 Three embedded X-ray contrast strips allow precise position control of the catheter in the blood vessel. Furthermore, iatrogenically sheared capillary parts can be radiographically localized.
Safe one-hand guidance
 through optimum combination of handle plate, fixing wing and injection option
 (KLINIJECT-V® version).
Integrated injection valve
 for cost-minimizing and hygienic additional medication. (KLINIJECT-V® version).
Range for Neonatology and Pediatrics
 by availability of versions G24 and G26 in all three versions.
Colour coded Luer Lock Mandrins
 for the secure closure of the KLINIJECT® intravenous cannula during longer infusion interruptions. Prevention of thrombus formation and stabilization of the capillary during infusion-free sleep. In addition, the atraumatic tip deformation of the stylet minimizes the risk of intima injuries.